Quality Management
Global quality management: one of the driving forces behind our activity!
LAFFORT® organised its quality management very early on and was the first manufacturer of oenological products to be ISO 9000 certified.
LAFFORT® is fully aware of the new challenges facing the different players in the wine industry and has been quick to adopt a "good citizen" policy focused on care for the environment and the sustainable development of its activities and of the industry.
With 3 people dedicated to an integrated quality system, LAFFORT® seeks to give its customers and partners full satisfaction.
Quality management system certification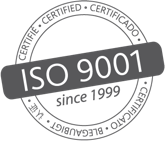 1999
The first company in the world to be awarded ISO 9000 certification.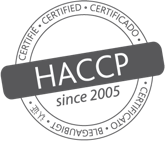 2005
HACCP certification, which guarantees control over the physical, biological, and chemical risks (including allergens) throughout the manufacturing and sales processes.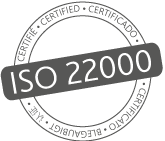 2018
Migration towards ISO 22000 and food safety management. Aim: to improve customer satisfaction through effective control over dangers, combining:
An effective management system consistent with the other standards such as ISO 9000
A robust "Danger Analysis and Risk Management" methodology based on HACCP guidelines.
A more procedural-orientated quality program than the principle-based ISO 9000.
Structured regulations and standards monitoring
LAFFORT® is an active founding member of OENOPPIA, an association of the leading oenological product manufacturers. OENOPPIA has a triple role: institutional, to work with the regulatory and scientific authorities, informative, to acquire knowledge of oenological products and practices, and ethical, to assure product quality abides by all regulations.

Safe clearance tests
In association with its COFRAC-accredited EXCELL laboratory (ISO 17025), LAFFORT® has developed strict quality controls at every stage in the production process: raw materials prior to purchase and on receipt, semi-finished or finished products, and 6 dedicated employees to oversee the quality and monitoring of these controls.